PIF Manager™
Easily generate PIFs for customers and receive PIFs from suppliers – all in one place.
The highly accepted Australian Food and Grocery Council's (AFGC) Product Information Form (PIF™) is a food industry tool used by companies across Australia and New Zealand to provide a wide variety of information about food products and ingredients in a single document that meets the information needs for legal and regulatory compliance.  The move from an Excel based form to an electronic PIF streamlines the process of recording, reporting and sharing product information, making it much easier to use.
Imagine being able to manage, find and search all your PIFs in a single place – anywhere – anytime.
Bizcaps PIF Manager™ is a secure web-based portal where you can easily manage the setup, storage, search and sharing of online PIFs directly with your customers and suppliers.
As the first online PIF portal solution incorporating the AFGC's Electronic Food Data System, PIF Manager™ supports food suppliers and their customers across Australia and New Zealand.
PIF Manager™ is fully supported, built on our FlowScribe master data management platform, and ships with pre-built integration using AFGC PIF XML messaging standards.
No matter how many PIFs you deal with, PIF Manager™ can be used for finished products as well as ingredients.
PIF™ and ePIF™ are registered trademarks of the Australian Food & Grocery Council
PIF Manager™ is a registered trademark of Bizcaps Software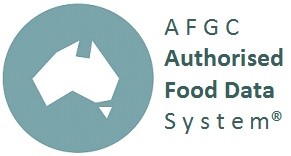 The AFGC is delighted to welcome Bizcaps as its first partner to deliver solutions to the food industry that incorporate the AFGC's Electronic Food Data System, and I look forward to a productive relationship as we continue to develop new and innovative ways of making food data more transparent and accessible
Chris Preston
PIF Manager™ allows you to:
Control the creation, collection, maintenance and exchange of PIFs in one place.
Easily convert existing PIF v5 format into new online PIF v6.
Connect directly with FoodWorks nutrition software
Save time by not having to manually retype default information.
Use a single portal for AFGC authorised food data system i.e. PIF, FIF and PaSS
Find your PIFs faster with powerful online searching e.g. approved PIFs and/or "in progress".
Comply with the revised ANZ Food Standards code and Country of Origin labelling requirements.
Establish traceability of goods and their components across the supply chain.
Improve product specification information accuracy and enhanced customer experience.
Leading technology and industry organisations partner with Bizcaps